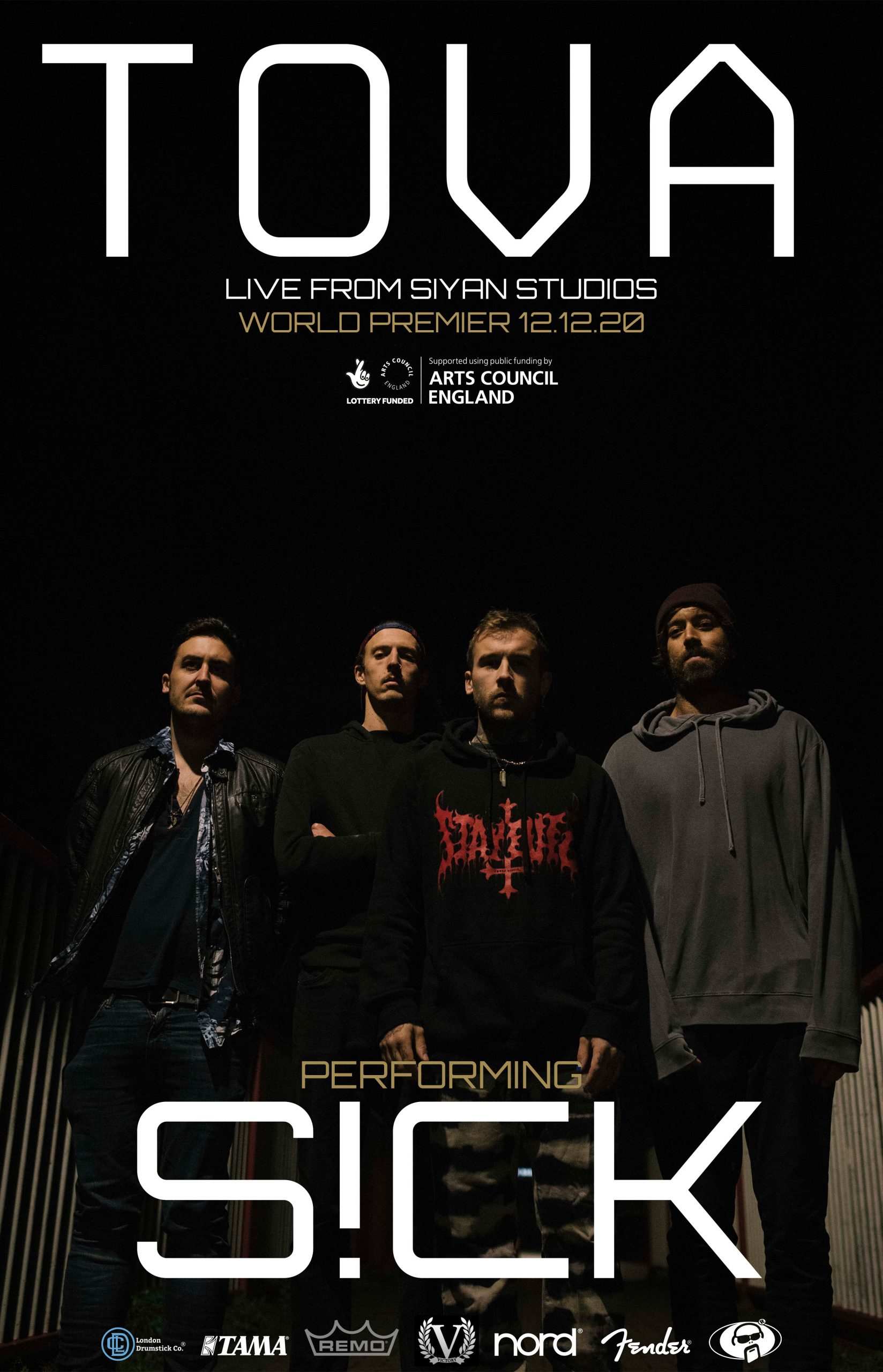 S!CK showcases TOVA's musical journey, from debut singles, Kerrang! Fresh Blood mainstays and into new, never before heard material taken from the band's Forthcoming EP.
The performance is brought to life and captured by the incredible Siyan Ltd who have provided staging, rigging and lighting for artists such as Bring Me The Horizon, Yungblud and Tyler, The Creator.
S!CK is a full-band live performance enhanced with incredible lighting, installations and physical theatre. This will no doubt set the bar for underground bands bringing their visions into the mainstream of rock and electronic music.
Streaming worldwide December 12th